You have the innate potential to heal, love and be loved,
and have a vibrant life.
You do not need to suffer.
Psychotherapy does help improve your life.
"I am very happy to let you know that JP and I are doing well. JP and I have made the commitment to be together and move forward with optimism!! I thank you very much for what you have done for me up to this point, and I feel life would not be fulfilled without having worked with you in therapy!*"
"I am amazed at the changes in my life in such a short period of time. I am actually happy, and I don't think I have been aware of that state before.*"
"I feel like all our therapy work really helped at all kinds of levels…I am feeling surprisingly relaxed and not stressed out.*"
Relationship Counselling
Are you feeling distressed and unhappy in your relationship?
Do you want a relationship, but fear you won't be able to find someone who fulfills your needs?
You can discover new patterns of relating and communicating openly with your partner.
You can become more comfortable expressing your needs as your partner becomes more responsive. You will trust more, as you feel loved and cared for by your partner.
The couples therapy I use can help to greatly improve relationships.
Depression Counselling
Are you living in the "dark hole" of depression and can't find your way out?
Do you experience ongoing sadness and loneliness, feel that life is meaningless, and no one understands?
The therapy method I use is scientifically proven to relieve the symptoms of depression. Often within a few sessions, you can start to feel better.
As therapy progresses, the cloud of despair will likely start to lift. You will start to see a purpose for living and your life will take on new meaning.
You will feel more motivated and will enjoy your life again. You can feel hopeful about your future.
Anxiety Counselling
Do you feel anxious and panicky, constantly worrying that something bad might happen?
Does your heart sometimes race and do you have trouble breathing??
The good news is that anxiety is one of the most highly treatable disorders, which have scientifically proven methods.
People all over the world have benefited from the treatment approaches that I utilize in my therapy practice.
Therapy will help you develop strategies to feel calmer and more in control. You will start to enjoy living more in the present, instead of worrying about the past or future.
My focus as a therapist is on helping people who are:
Hurting in relationships; either in a current one or from past ones.
Struggling with chronic unhappiness and feelings of emptiness.
Stuck in a cycle of worry, anxiety and fear.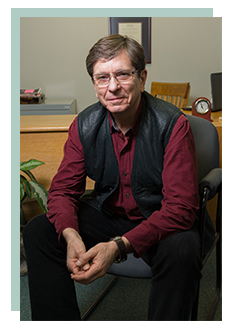 I am an experienced, compassionate and caring psychotherapist to who can help you create a life with more fulfillment in your relationships, more happiness, and less worry.
I use EMDR to help people overcome deep-seated problems. It is one of the most effective methods of therapy for helping with problems such as depression, anxiety, and trauma. You can find out more about EMDR here.
I also use a method of relationship and couples counselling called Emotion-Focused Therapy. It is also backed by research showing its effectiveness with couples.
I provide counselling in person in my office in Winnipeg. I also provide therapy sessions via Skype for those who are either unable to come to my office or prefer to call me from the comfort of their home.
Contact me to set up a free, 10-minute consultation. Together we can determine how we might work together to solve your problems and help you heal.