You have the innate potential to heal, love and be loved,
and have a vibrant life.
You do not need to suffer.
Psychotherapy can help improve your life.
"I began to feel a growing calmness and a hopefulness about my future. I had more confidence in myself and was more willing to be honest with myself and those around me. I had more energy and was more engaged in my life. As therapy continued, the pace of recovery became more rapid and intense, and my family started to see I was improving. I am grateful for the intervention of the EMDR therapy and feel that no matter where my future lies, that I will have a more solid, balanced, and healthier footing.*"
Trauma & PTSD Counselling
Struggling with intrusive thoughts, nightmares, or flashbacks due to a disturbing event?
EMDR is a proven therapy for resolving problems related to a traumatic event.
You can be free of disturbing thoughts and feelings. You can have more energy and sleep peacefully.
Anxiety
Counselling
Do you constantly worry and fret or have panic attacks?
Anxiety is treatable. I use scientifically proven methods of therapy such as EMDR.
Anxiety counselling can help you feel calmer and more in control. You can enjoy living more in the present, instead of worrying about the past or future.
Depression
Counselling
Are you living with depression where you feel sad, numb, or that life is meaningless?
I use research-backed methods to help relieve the symptoms of depression.
Therapy can lift the cloud of despair. Your life can take on new meaning. You can feel more motivated and enjoy your life again.
My focus as a therapist is on helping people who are:
Struggling with disturbing symptoms related to a troubling or traumatic event or childhood.
Stuck in a cycle of worry, anxiety and fear.
Feeling unhappy, unmotivated, or empty.
Hurting in relationships, either in a current one or from past ones.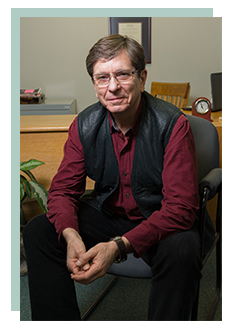 If you are looking for an experienced, compassionate and caring psychotherapist to help you create a life with more fulfillment and happiness contact me to set up a free, 10-minute consultation.
Together we can determine how we might work together to solve your problems and help you heal.
I provide counselling in person in my office in Winnipeg.
Skype counselling is also available for those unable to travel to my office, or prefer to work with me from the comfort of their home.